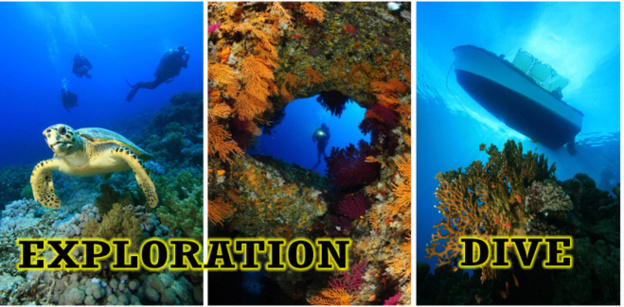 Scuba Diving Guadeloupe
DIVING EXPLORATION GUADELOUPE FWI
SUMMARY
What is meant by exploration?
What is the price for an exploration?
Who can do an exploration dive?
How deep and for whom?
Scuba Diving Cousteau MArine Park
WHAT IS MEANT BY EXPLORATION ?
In a similar way in which an individual has its own characteristics, divers are different from each other. Whilst some want to meet creatures that inhabit the oceans, others prefer to progress through technical training and head into specialties, such as Biology diving.
Diving in Guadeloupe has good days ahead of it. Indeed, the island is home to exceptional sites (see Articles: Diving Reserve Cousteau: Discover the Cousteau reserve, fauna and marine flora and where the exceptional are dives Guadeloupe, spots that should never be missed). Making an exploration is above all about taking your time underwater and enjoying the corals, sponges, coral fish, terrain, etc..
If you are an avid diver or even an amateur, do not hesitate to find a club on the island that takes their time on outings and frequently changes the locations of dives. Atlantis Formation takes you not only on a discovery of sites on the Reserve Cousteau, but also to the untouched sites where almost no diver has dipped his palm!
WHAT IS THE PRICE FOR AN EXPLORATION ?
You will find just about everything on the island, but often the cheaper it is, the less time and unfortunately the less safe it is.
At Atlantis Formation, you can enjoy many benefits, such as buying a package and diving independently or in groups
Download below our price list
.

English Price Atlantis.pdf
(220.82 KB)
WHO CAN DO AN EXPLORATION DIVE ?
Unless you are a first-time diver, or in training, you are considered a diver in exploration. The only thing that changes with your level or experience is access to a greater depth.
SO if you'd like to
Try scuba diving for the first time : Check the
Discover Scuba
experience
Start a training course for beginners : check the PADI
Scuba Diver course
or
Open Water Course
Continue your adventure as a certified diver : check for
Advanced Course
,
Specialty courses
or
Rescue course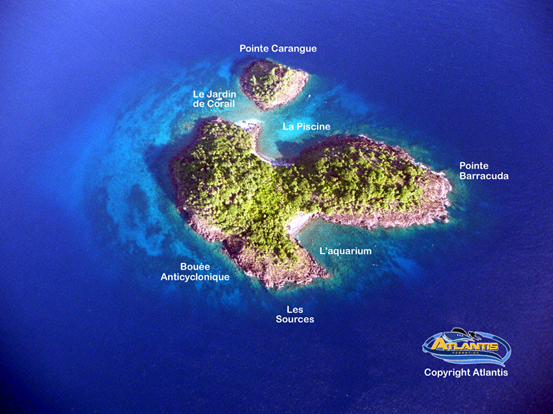 Cousteau Marine Park Guadeloupe FWI
HOW DEEP AND FOR WHOM ?
In Guadeloupe, you have easy access to all depths mentioned in the code of French sport. Maximum 60m
Divers without qualifications are restricted to the area of ​​6m, level 1 to 20m, level 2 to 40m and the others to 60m.
If you have a PADI level, you will be able to go to the respective depth that your qualification allows. The only constraint remains for foreign monitors. Unless you have a "dive leader" level issued by a recognized organization's code of sport, then supervising divers is banned.