You may legitimately wonder what happened to the Cousteau reserve after hurricane Maria's kind visit between 18 and 19 September 2017. Questions on everybody's lips are "How badly was it torn apart?", "Anything still worth seeing?" And so forth.Well, here are the answers !

For information : There are now many direct flight from different US cities to come in Guadeloupe FWI....and you know what...it's not that expensive ! Think about that for your next diving vacations.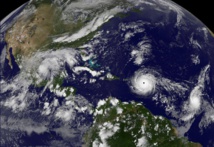 Maria on the Caribbean
THE COUSTEAU RESERVE, IN A NUTSHELL :
The
Cousteau reserve
is part of the Guadeloupe National Park created 30 years ago or so with a view to protecting the extraordinary floral and animal life of Ilets Pigeon and their vicinity. Fishing and underwater hunting are thus banned (as are boat and yacht anchoring by the way), thereby allowing fish and coral to peacefully develop into the unique biodiversity shrine that owes the Cousteau reserve such appraisal amongst many divers!
The
Cousteau Reserve
is a perfect place to do a
DIscover Scuba Diving
, an
exploration dive
or
starting a PADI diving certification

Nicknamed "La Réserve Cousteau" this site is part of the GUADELOUPE National Park . A few minutes from Malendure beach, the town of Bouillante has become the ideal place for diving, thanks to its rich fauna and flora that rival the most beautiful spots on the planet. It is rich in coral reef sponges, gorgonians, and colors and provides unforgettable encounters with hundreds of species of tropical fish, turtles, crayfish, eels, seahorses...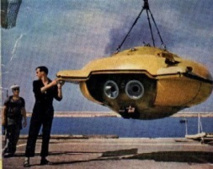 Cousteau Submarine
A little history: Where does the name Cousteau come from?
Who is Cousteau? Jacques-Yves Cousteau (1910-1997), he began his career in 1930 as an officer in the French Navy and from 1939-1940 he fought in the Second World War. His nicknames, "Commander Cousteau" or "PACHA, are still well-known. In 1937, he discovered the underwater world and became an avid sea-lover. Cousteau wanted to get to the bottom of the ocean and, with the help of engineer Emile Gagnan, he perfected the principle of the aqualung and the regulator. Cousteau first tested modern scuba diving equipment in the Var in the Mediterranean Sea in June 1943, with his loyal friends Tailliez Philippe and Frédéric Dumas; they were to become "The Three Muskateers." In 1950 Jacques Cousteau found himself at the helm of a ship called "CALYPSO", on which he travelled the seven seas and became an oceanographic explorer, filmmaker and director of underwater documentaries. His famous 'The world of silence' with Louis Malle won the Palme d'Or at Cannes in 1956 and an Oscar in Hollywood the same year. In the eighties and nineties his documentaries were shown on television and inspired many young people to become divers. It is partly due to Cousteau that we have diving instructors!